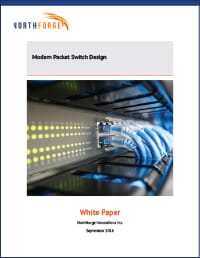 Passive Optical Network
An Introduction
Internet users are like race car drivers, they always want to go faster and drive faster machines. Faster performance and speed requires higher bandwidth. Once you taste that high bandwidth at the office, you naturally want to have that performance wherever you are, especially when you're connecting to the web at home. IP Infusion Innovations sees Passive Optical Networks (PON) as a key way to help deliver high bandwidth and to advance the network communications of its customers. PON requires a lower building cost relative to active optical networks along with lower maintenance costs.
This white paper covers:
Fiber for everyone
Making fiber cost effective
Passive optical networks
The flavors of PON
In this first of three white papers on PON, we review the basic framework of how passive optical networks can be a solution for service providers needing to deliver higher bandwidth. Our second white paper will go deeper into the components and the architecture of traditional PON networks and outline recent improvements. In the final white paper on this topic, we'll look ahead into the near future and discuss how next generation PON architectures will further advance network communications.
IP Infusion Innovations is a software development consulting firm with this expertise. IP Infusion works with our clients to develop and improve many of the components associated with OLTs and has developed software for many of the networking devices used in these implementations. If you are looking for help developing a next generation PON platform or a service provider looking for help to improve your current PON implementation, IP Infusion Innovations has the team that can help you.