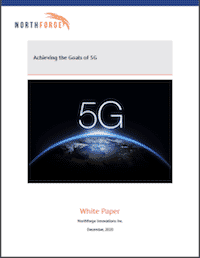 Being a cellular network provider or equipment provider in a 5G world is very different than in a 3G or even a 4G world.
The 3G cellular world was full of large (and closed) proprietary hardware and software systems and large power-hungry macrocells.
The 5G world is, on the other hand, focused on smaller hardware systems with many off-the-shelf components and some proprietary components, small cells scattered around the service area, and a large body of Open Source software.
In this white paper we discuss how these architecture concepts can be applied to 5G networks to achieve some of the goals. This white paper covers:
Decentralization and disaggregation at the cell site
Latency
Synchronization is harder for small cells
The promise of 5G from and architectural point of view