Networking continues to be a growth story, even in this tentative business climate. While other companies in the tech sector are facing issues with execution in the skepticism of the ongoing pandemic environment, the networking industry is seeing renewed interest and continued growth. Networking services and products are critical infrastructure, and especially in economically challenging times where signs of recession are becoming the status quo, infrastructure is one area where organizations won't be able to cut corners.
Enterprise networking vendor Arista Networks recently announced their first Billion Dollar Quarter, surpassing Wall Street's estimates. "In Q2 2022, we achieved our first billion-dollar revenue quarter, despite the challenges of an uncertain supply-chain environment," said Arista Networks CEO Jayshree Ullal, in a statement. Arista also raised their guidance for the third quarter, as a show of confidence in the growth of the networking market.
Critical to many network strategies will be adoption of open standards networking. Network buildouts continue to grow in complexity, and open networking is becoming an important and indispensable strategy to ensure network upgrades won't be a one-way street to vendor lock in.
Even market leaders like Arista are recognizing the importance of an open networking future, acquiring Pluribus Networks to add to their product portfolio. Pluribus is a vendor of Network Operating Systems, and was recently recognized by technology consultancy GigaOm as a leader in this market segment, alongside IP Infusion.
IP Infusion challenges the technology industry to Think Networking. We have a 20-year history of providing award winning networking products and solutions, with a client roster spanning the Global Fortune 500 to startup companies in specific vertical markets.
Three Things To Know About Networking Software
Software
Software is the glue that enables white-box hardware to have the same networking functions as the other "big name" black box hardware.
Disaggregation
Built on open standards, IP Infusion software ensures your network hardware will work in concert with other industry-standard networking hardware. This will hedge your investment in any platform vendor in this time of uncertainty.
Independence
Because our software is built on industry-standard open networking protocols, you can deploy any of our products on the hardware platform of your choice without the fear of becoming obsolete in any given technology refresh cycle.
Contact us today to continue our discussions on how IP Infusion can help with your networking requirements.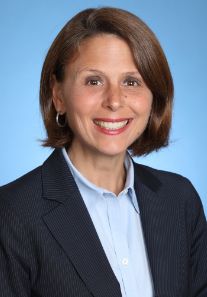 Kelly LeBlanc is IP Infusion's Chief Marketing Officer.
Read her bio>