Today we announced that independent analyst firm GigaOm awarded IP Infusion as the Networking Operating System (NOS) leader in all three of its 2022 NOS Radar Reports for Network Service Providers, Cloud and Managed Service Providers and Enterprises and SMBs. We ranked ahead of incumbent providers including Cisco, Juniper and Nokia.
According to GigaOm Analyst Ivan McPhee, "With more than 20 years of experience, hundreds of customers and thousands of deployments, IP Infusion offers a mature, complete software platform solution that provides an industry alternative to established incumbents."
The GigaOm report comes at a particularly interesting time. Pandemic-related market challenges are still manifesting themselves in all industries, with networking being acutely affected. Supply chain challenges on the vendor side are exacerbated by rapidly changing needs on the buyer side, as many network consumers and planners are finding some of their forecasted infrastructure plans to be inadequate in light of new work habits introduced by the pandemic.
With all these new market dynamics, incumbency and longevity in the market space becomes more than a talking point. Indeed, it becomes one of the most important qualities one should consider when it comes to infrastructure spends and investments.
We currently have over 500 customers with over 10,000 carrier-grade deployments as a testament to the power of our disaggregated network software platforms. IP Infusion's OcNOS platform advantage includes the broadest range of use cases for Provider Edge (PE), Cell Site Router (CSR), Optical Transport Network (OTN) and more. Heightened demand for our Provider Edge and Aggregation Router has yielded a 60 percent increase in new orders representing five times the revenue growth year-over-year.
"Leaders don't look backwards to condemn what has already been done; they look forward to create a better future." -Mark Cuban
IP Infusion as a market leader looks forward to continuing our influence in networking. I have recently joined IP Infusion as Chief Marketing Officer, continuing my career in technical marketing that began with the early day of the modern Internet era. In that time, I have been fortunate to participate with some industry leaders. Perhaps more importantly, I've witnessed some big industry ups and downs, and I am looking forward to leveraging the lessons learned to creating a better future for the IP Infusion community.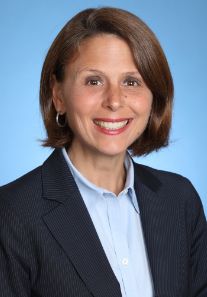 Kelly LeBlanc is IP Infusion's Chief Marketing Officer.
Read her bio>